What types of payment does Wayne Releaf accept?
We accept only cash at this time.
Can I pre-order my medicine?
Yes, you may. Just click on our MENU button at the top of the page. You may order online at your convenience, and we will hold your product for the day. We cannot hold any product overnight.
What is the most I can purchase per day? Per month?
You may purchase up to 2.5 ounces per day, and 10 ounces per month. Edibles are weighed, and each 16 ounces of edibles counts as 1 ounce of marijuana flower.
Where and how can I exchange or refund a purchase?
Due to COVID-19, we will not be able to exchange or accept returns once any product leaves the facility. Please make sure you are ordering the correct cartridge or pod. Exchanges for defective product will still be honored.
Do you offer a first time patient special?
Yes. Stop by or call the shop to find out more.
Is it possible to pay by credit card?
No, we are a cash only shop.
Do you offer discounts to veterans or seniors? What about UAW workers?
What age do I need to be to make a Wayne Releaf purchase?
Recreational patients must be 21 years old. Medical patients must be 18 years old.
Do you offer curbside pick up?
Yes, we do. Place your order online on our website or through Weedmaps. Then just call when you arrive.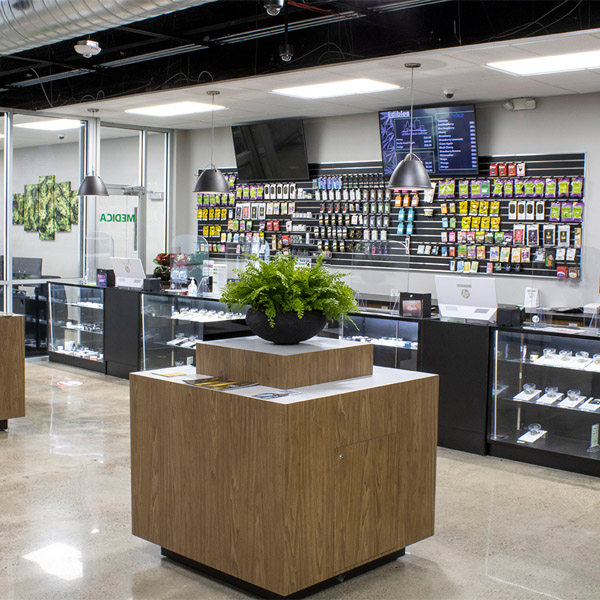 Wayne Releaf's mission is to provide a safe, clean and helpful place where our patients feel comfortable.
We are dedicated to helping patrons find attainable & affordable wellness products to improve their quality of life. We offer this through guidance, education and positive encouragement.